Work In Process



An open goal is undefined, you could also say boundless, perpetual or vast. There's a process to it.

Usually a limit is put on or an end point is added to a goal. By doing so it helps to track or see progress – a start and end point has an ease of understanding, a boundary and parameter. Technology aids in showing us this progress, now in more detail, with more social abilities and more seamless integration. It can remind or prompt us of how we are doing and we have the choice in how we include these innovations into our lives, depending on aforementioned goals.

But what does it look like to track an open goal? If it is something that is limitless, and on-going with no end. How do we run alongside a technology that is able to show us these up to the minute details of progress and development while maintaining an openness or a desire to just move for the sake of moving.

We've been thinking more about the role technology plays into how we move and train.

In this age of information. We're increasingly looking for ways to 'switch off'. Maybe that is the wrong question or end point to look for. Maybe it is about what this relationship looks like, how do you find what feels good for you. Taking on only what aids your experiences in life, teaches you more or keeps you safe. So we can find balance in being present in whatever activity we're moving in as well as learn a bit about ourselves and connect with people in different ways along the way.

We usually turn to things like running, hiking, surfing and yoga when we want to get away from the virtual world and clear our heads. But how exciting is it to track performance when trying to improve certain physical or mental change. We can see what we may need to change, or share information with our physiotherapists, doctors or mates. A little bit of understanding can go a long way.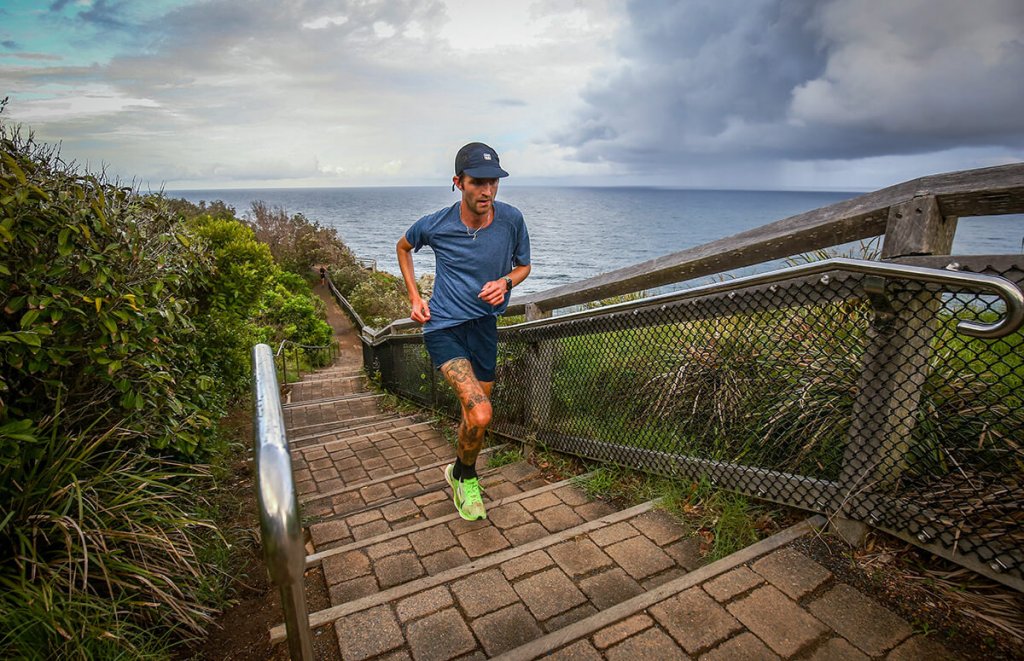 Something like the Apple Watch and the varying apps have become an integral part of our society nowadays. We live
with an abundance of information, the tech we apply to
things like movement and mindfulness have become beautifully seamless. Especially in terms of it assisting in things like the awareness and understanding of your body and something that can set you on a path towards positive growth.


In some cases in the Apple Watch the reminder to breath is subtle and the checking of your last runs stats is highly informative but designed not to be intrusive or confusing.


Good design plays a huge part in how we understand and use technology. When we say good design, our definition tends to follow, innovation, usefulness, aesthetics, understanding, honesty, long-lasting, thorough and even 'un-designed'.

So keeping these things in mind when we use an app for yoga or going for a hike, the design and function of something either aids or hinders. We usually stick to the aiding ones. Take a few of the above examples of running and surfing
and we'll include mediation. Known for the most part as solo endeavours – historically separated from technology.


Running was equipped early and first with heart-rate monitors and later GPS, but we now see these incredible apps that can track how long and fast you spent on a wave. A device that guides you in breath work. Think both accessibility, new possibilities and yes, progress.


The pro-surfer who can now analyse how they perform on
a wave, to someone who has been too afraid to mediate, breaking the barriers and trying something new. And of course taking minutes off a race time or even just being overjoyed by seeing how many kms you ran in a year.


Speaking with Anton Bremer, Developer of Dawn Patrol in Byron bay recently, he mentions the app in conjunction the updated innovations on AppleWatch like – accelerometer, barometer, gyro, optical heart rate, GPS, and compass it can provide tidal forecasts, wind speeds and moon phases, basically you can configure the Apple Watch into your own personal and unique surf watch that is equipped with everything else you may need.


Pro surfer Cooper Chapman tells us how using the Apple Watch has changed how he looks at training. By tracking his heart rate while competing through the Dawn Patrol app can allow him to control breathing and keep his heart rate at a level he's most comfortable to surf to the best of his ability under pressure. Next to this, having the ability to know wave speed and wave count builds upon training. This is a new world for pro-surfing.


Especially as we see the likes of wave parks like Urban Surf recently opening in Melbourne, AU – basically a skatepark
for surfers. It'll be really interesting how the sport, the technology and the environments of play all come together.


The relationship with this technology is like any sport or activity we pursue, a journey. Something to explore and experiment with and something to take seriously and have
fun with. It's a work in process, not a work in progress.
And we look forward to continuing to integrate apps that track laps in the pool, check elevation on a hike and take a breather at the end of the day.






Words: Good Sport
Images courtesy of Apple Australia