Pick Up People
Pick Up People is a photographic and storytelling project based in Sydney Australia. It primarily speaks through portrait photography; and aims to explore themes of human experience, social integration and cohesion, viewed through the lens of pick up and social basketball. Additionally, the project sets out to highlight the importance of public spaces for pick-up and social sport, in terms of building community, particularly for new migrants. The project was initiated and captured by photographer
Nick Lawrence.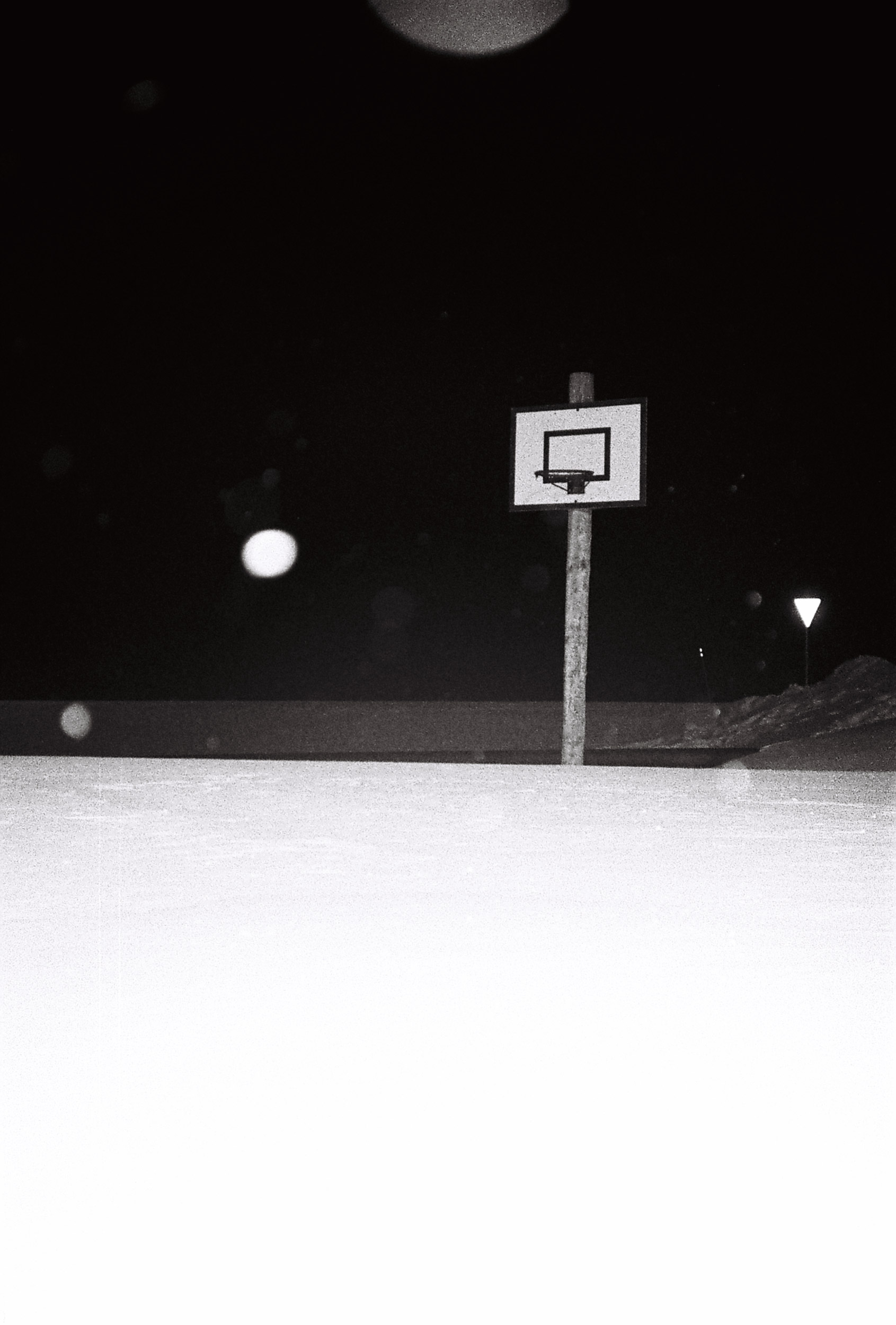 Cultural icons. When I reflect on my history with basketball, it's filled with them. Every facet of my youth seemed touched by hoops; its great hold on the world in the eighties and nineties. Players, obviously – Michael Jordan, Magic Johnson and Larry Bird – but also just stuff. Sneakers, video games, basketball cards, cereal, movies. Ball seemed to permeate every crevice of my worldview and existence.
The playground is where pick up begins in its most basic form; you make up teams with others, and you run. I was lucky enough to grow up with a twin brother, so games of one on one were always on hand. Though mostly everything took a back seat to surfing once I discovered the ocean, basketball remained a staple through high schooland beyond – still hovered in the background throughout my life – and pick up has almost always been how I've played the game. Conceptually, Pick Up People as a project started through an introduction to a team of academics at UTS [University of Technology Sydney]. They were (and are) working on a
research project
aimed at highlighting the importance of public spaces for pick up sport in Sydney, and how pick up sport impacts connection, community and social cohesion.
At this point, I'd met enough exciting people on the court over the years to be drawn to the prospect of a portrait series. But I'd also ended up (inadvertently) with a continually growing collection of hoops; photographs of backyard hoops, derelict hoops, homemade rings—a representation of where it all starts, but also such visually attractive structures in their own right. The first subjects I shot for the project was at Kings Beach in Port Elizabeth, South Africa; an opportunity that fell into place in the most unlikely way. On a small domestic flight from Johannesburg to PE — A tall dreadlocked man had been sat across the aisle from me. His book had piqued my interest, and I'd struck up a conversation. It came about that Marshall (pictured in the red tee) and I both enjoyed basketball, and three days later, we'd met up for a pick-up run along with some of his local friends. With one roll of 120film and a Pentax 67 camera, Pick Up People was off and running. I started trying to think about the best ways to connect with new and exciting subjects moving forward – to introduce people to the project across different platforms – a task which good friends at This Works (
thisworks.co
) made easy, creating a whole identity for the project.
The next crew of people I shot were a variety of hoopers that regularly run on Sunday mornings up in Terrigal, NSW – a run known as the Sunday Tezza Scrimmage. In recent months, I'd been driving up from Sydney every weekend to run in these pick-up games; such was the level of play, but also the good vibes. Twin brothers Tim and Jez Tyrell had been at the forefront of this weekly event for longer than most attendees can remember (Jez pictured). The age of players varies from 13 through to 70-plus, with the older players always guiding and encouraging the young bucks.

Games are always competitive, but a strict no jerk policy is encouraged above all else. It's an amazing place to see the community come together each week. It was exactly what I was trying to tap into with Pick Up People. Finally, once COVID times kicked into gear, I shifted the project slightly for a few weeks, to explore how hoopers were coping in isolation. It's been an oddly relevant experiment of exactly how vital pick-up games are; what better reminder of the positive impact of social sport – for social connection, relationships and mental health. Then to see how it feels when it's stripped away; when your regular pick up run becomes just you working on your crab dribble and doing layups on a backboard that's had the ring removed. It's an ongoing project – one that will one day culminate in a book and exhibition – but for now, I'm just interested in meeting and shooting as many different people as possible. I guess my motto for the project is to pick up people – in the literal sense – and elevate everyone above the rim, by sharing their unique stories.