No Comply (Anti Est.)

We interview Steve who is behind the seasonal releases of No Comply and the recent collab we launched, which we were also sipping from while we put this interview together. Steve talks to us about his relationship to sport, what design can learn from sport and crickets hidden appeal.



GS
Hey Steve, can you tell our readers who you are and what you do?

SK
Hi, my name's Steve, and I'm half of the family design practice parkby—projects, which I run with my wife Jill and our 2-year-old art director Greta. Last year we started an ongoing self-initiated project called 'No Comply', in which we produce concept-based items that have an underlying disregard for convention, but very much in a light-hearted way. It's more about sharing perspectives and posing questions than spreading opinions, with a healthy dose of irony. We both feel somewhat like outsiders, so we're interested in the idea of how do you build community as an outsider? I guess that's the ethos behind Jun Takahashi and Gyakusou—running against the grain, and I get that vibe from you and James have with the AM:PM:RC running club, it seems like an unlikely crew of running enthusiasts? No offence intended...



GS
What is inspiring you at the moment?
SK
Currently, I'm thinking a lot about civilisation, how it formed, where it's headed, what's the narrative. Probably an interest that was peeked with Yuval Noah Harari's books but had lead to authors like David Graeber, Charles Eisenstein, Will Storr, Wendell Berry, but also classic dystopian sci-fi, which explores these narratives creatively. I just finished Fahrenheit 451 with its exciting take on the medias role in preoccupying the masses. Still, also Octavia E. Butler's books seem scarily relevant to our time, with her female African-American perspective and take on the future... sorry that's not a very sporty answer!

GS
Bringing it back to sport then, what is your relationship to sport like?

SK
I think that long before there was a significant mindfulness or meditation movement in our western culture, there was sport! Something that draws you directly into the here and now and forces you to be in the moment brings a sense of playfulness to life. Wouldn't the world be way too serious without it? Some of my best memories involve chasing after a ball, bodysurfing at dusk, and sitting on the couch watching the cricket! It's such a great low-stakes opportunity to learn to deal with the highs and lows of success and failure, cooperation and competition. And it gives you a sense of belonging to a team, which harks back to that innate sense of tribalism that is still lingering from our pre-civilised days.


GS
Thinking back, when was a time that sport made you feel fucking awesome. And on the flip side, has there been a time that sport embarrassed you?

SK
I specifically remember this social indoor football grading game at the start of the season a few years ago where we were matched up with a division 1 team who were way above our skill level. The stars just aligned and I scored the opening goal within the first minute, and I think they were just a bit shocked, and we got this massive rush of confidence and beat them, and that night I felt on top of the world. In terms of embarrassment—I'm a redhead and with that comes a fiery character and looking back some moments were slightly too competitive and unsportsmanlike that I'm not proud of in hindsight haha.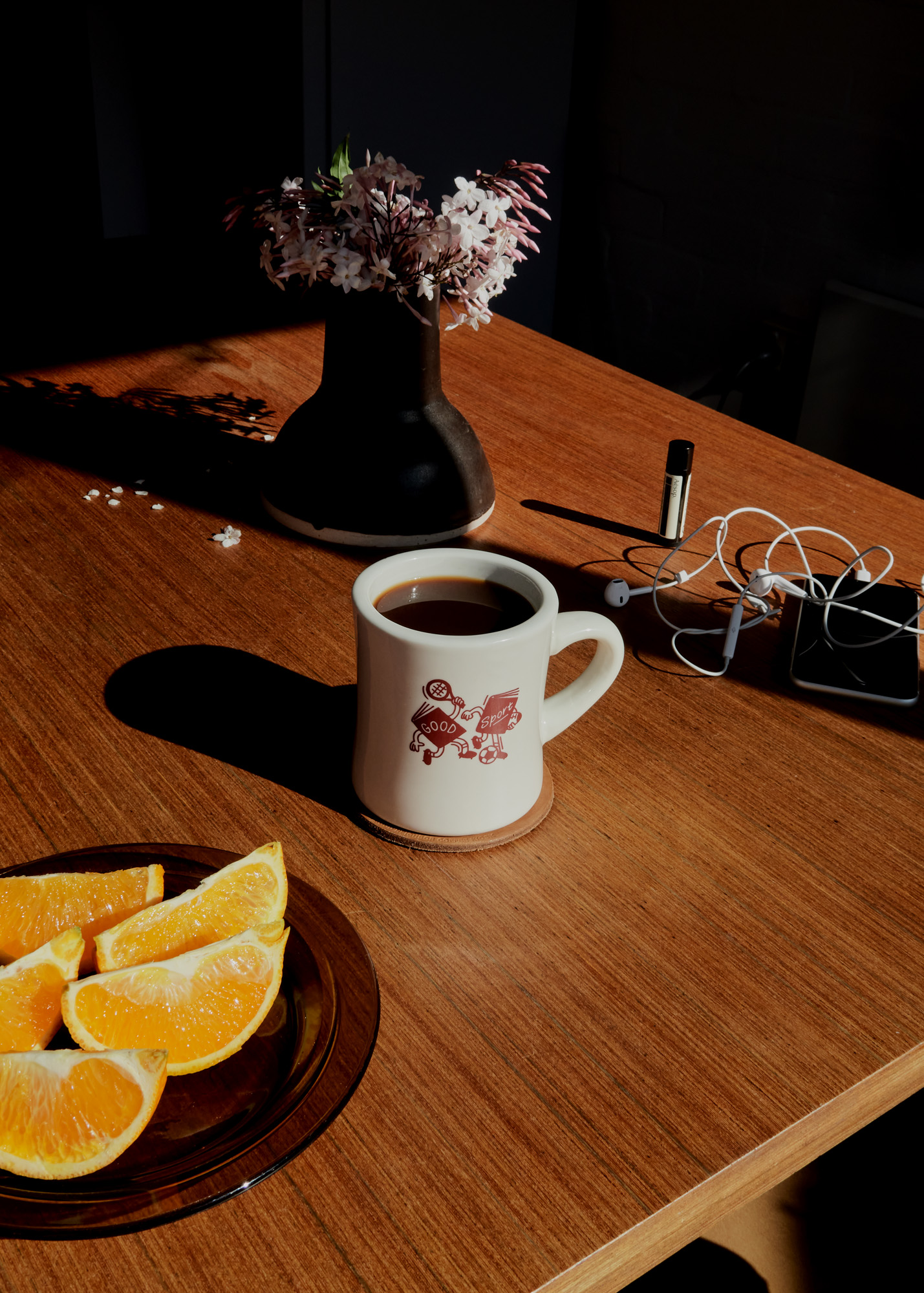 GS
Sport design is one of the most fun things to go down a rabbit hole on. Where do you gravitate to when it comes to sport and design.

SK
I've always been naturally drawn to sports shoes, which really have to work from both a functional and aesthetic point of view, and also serve the purpose of covering arguably the ugliest part of your body. Growing up skateboarding this was a regular purchase as they were always getting wrecked. I obsessed over the brands who kept setting the bar over the years—Airwalk, Etnies, DC, Nike... Nowadays I'm pretty comfy in a pair of NB577s but the one shoe I probably obsessed over the most was a pair of Etnies Sal Barbier 23s—all black or white with the black soles... there was a time in the 90s where it felt like that was the only skate shoe the pros ever wore. In terms of sports teams, I've usually been drawn to teams less because of their aesthetic and more just due to their locality, the fact that they were 'my' local or national team. Nowadays I do also appreciate teams for their unique players, someone like Steve Smith—fidgety, unconventional, yet brilliant, or Virat Kohli—so theatrical, so passionate... makes for great entertainment.


GS
Suppose you could travel in time to any sporting moment to witness live. What would it be and why. And where would you be sitting (and who with)
SK
It would be the Cricket ODI final at Lords last year! We had to do an all-nighter to watch it in NZ, and I remember thinking all day ahead of the game: 'a world cup final against England at Lords—this is going to be the most important cricket game I ever watch in my lifetime'. And then it became the most exciting cricket game of my life—what a ride. We didn't know what to make of it in the aftermath, sports results seemed weirdly pointless like it was exposed for the fact that it is just a 'game'... but the truth of the matter was that it was just incredibly entertaining and I'll never forget it, and you can't ask for more than that. I'd definitely be sitting right up in the commentary box with Ian Smith, who was just on form that night!
GS
Send us somewhere sporty on youtube
SK
GS
At Good Sport, we have a big love for the half-time snack. What's your go to?

SK
I'd have to go with a chip sandwich. Treat yourself.

GS
What do you miss about sport?

SK
I'm an active relaxer so I don't have this natural tendency to just chill. But I've found that for me watching a day of cricket I'm an active relaxer, so I don't have this natural tendency to just chill. But I've found that for me watching a day of cricket has the perfect amount of interest, progress, ebb and flows, stats and matchups to keep it interesting, whilst still being a days reprieve from the busyness of a multi-tasked life. But then it also has the ability to get super tight and tense, so I've come to see it as my little escape, in my mind, it's a justified excuse to sit on the couch and do nothing. I'm missing that. My experience of lockdown has been that of taking on lots of work because we don't know what the future holds. It's been go! Go! GO! Other people were forced to take a break; it's crazy how it's created such polarised experiences for people.



GS
Knowing your love for the game of Cricket. What's one thing we should know about it that makes it so cool.

SK
I would compare cricket to one of my favourite books—'Rebecca' by Daphne Du Maurier: It starts as a slow burn that meanders along interestingly and then just ramps up at the end to an intensity that only a game that's been going for five days can. I often listen to test matches on the radio while at work and when the five days are over you get the post-test blues, like life is no longer a game, is no longer progressing... that probably sounds unappealing haha.

GS
As a designer, what can sport teach you?

SK
I like the sense of playfulness in sport, and I think it's essential to include that attitude and mindset into your design process, it's how the most exciting ideas come about, and also helps design connect and resonate with people.

GS
And vice-versa, what can sport learn from design?

SKI think both disciplines can learn not to take themselves too seriously. You can get all caught up in honing your craft, training etc. but it's helpful to keep in mind why you do it. Pushing yourself, progression, and goals are all important and fulfilling aspects but most practitioners were probably drawn to design or their game of choice for the pure joy of it.

GS
Anything you want to introduce our readers too?

SK
Yes, I would like to introduce you to my favourite pancake—the dutch baby. A super easy giant pancake that's cooked in the oven in a cast-iron pan, I wouldn't start a Saturday without one. Google it and give it a go.

🥞

You can keep up with all that Steve and Jill are doing via their instagram accounts.
They are NoComply, ParkbyProjects and ParkbyProduce.