Chicken Boxer - Film

A film by

@nathanceddia



Which came first;
The chicken or the man?

Magnus, a self-proclaimed chicken, has been treated like a piece of meat his whole life.

Pissed off with the world, he takes to the sport of Chicken Boxing in a desperate attempt to rebuild the reputation of the chicken, back to the top of the pecking order.

We hear first-hand why Chicken Boxing is a form of sustainability.
Read more below. ︎

GS:
How does one get into Chicken Boxing?

Magnus:
Chickens have historically been labelled as timid characters, but that's far from the truth. In fact, they are often quite brave, at least free-range ones. To fail to do something through fear or lack of conviction, that's never been my motto.

GS:
Is it as intimidating as normal boxing?

Magnus:
Chicken boxing is more than just a sport, it's a lifestyle. When labels disadvantage you, the bravest thing you can do is turn these challenges into your greatest strengths. If you have the power to do this, you have the power to become a chicken boxer.

GS:
And how did you discover it?

Magnus:
The idea of chicken boxing feels quite ancient, to be honest. Before gloves existed I'm sure our ancestors were having plenty of fun getting creative.
Throughout evolution, understanding and practice we reach moments in time when the stars align and ideas come together.

My awakening came a few years ago when I discovered a handful of underground videos of chicken boxing on Youtube.

Since then I've been practising the art with great pride and respect.
GS:
Is chicken boxing sustainable?

Magnus:
Yes, of course, no glove ever goes to waste. If anything chicken boxing acts as a free tenderising process for your meat. I think chicken boxing has to be one of the healthiest forms of food prep out there today.

Having such close contact with your meat also allows you to appreciate the bird for what it is and who it was.

The healthier the chicken the better I box, the better I box the healthier I feel.

Having 30 billion chickens in the world seems kind of excessive, it's up to the consumer to ask why, where and how?
As a meat-eater, the most sustainable thing I can do for a chicken and the planet is to eat less, whilst demanding a better quality of life for the chicken.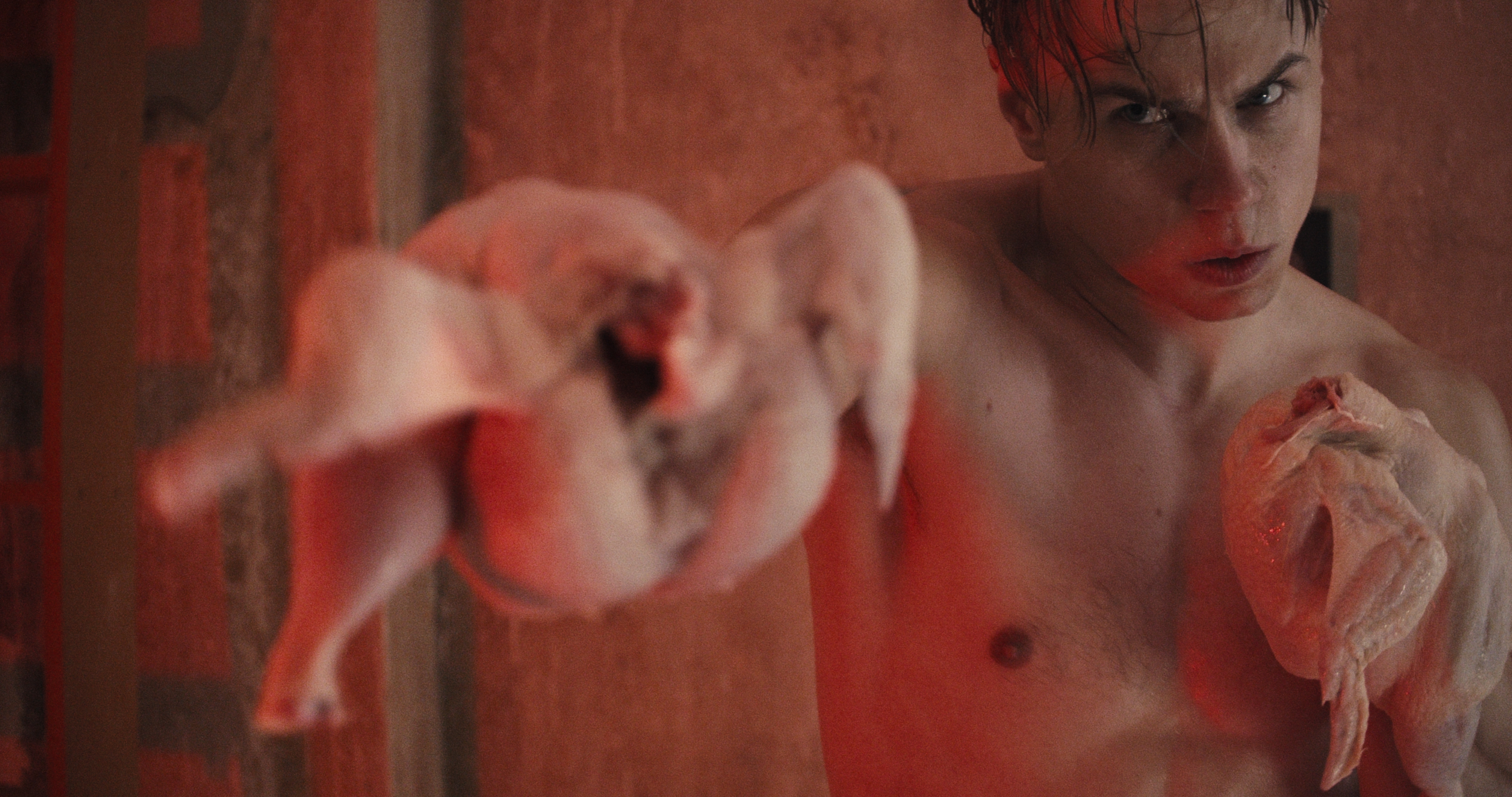 GS:
Speaking of sustainability, what are some of your favourite recipes with post sparring chicken?

Magnus:
The chicken is super tender after a fight so it usually goes down well with any type of recipe. I tend to roast mine whole with some potatoes and sweet leeks. To make sure nothing goes to waste I keep the bones for chicken stock.

GS:
And have you come up with any different ways to cook or eat it while boxing in that meditative state?

Magnus:
Chicken boxing is a creative sport, its about consuming less whilst gaining more from your food. A meal that was once designed for a single-use now sees far more action than ever before. The food you eat should always make you feel fit and healthy.

GS:
What does it feel like to be hit by a chicken glove?

Magnus:
Being hit in the face is never as exciting as it looks, the same goes for when it's chicken. However, giving the chicken back its wings and allowing it to fly once again for a brief moment in time is a rewarding feat.