A New Day Starts Here
Tristan Ceddia


A New Day Starts Here highlights the changes in how we live, work and move. And how we adapt to our environments, create new habits, and set new goals.

This four part series follows four people who are at the intersection of creative curiosity and their athletic pursuits.
Tristan Ceddia is a graphic designer and director of studio NeverNow. The studio works with a broad network of photographers, architects, artists and thinkers to create diverse approaches and unique outcomes for their projects.
Tristan is also the designer and art director for Good Sport Magazine. When he's not spending time with his family he'll be maintaining fitness with various workouts and building on personal creative ideas.
Through this feature Tristan follows his adapted workout plans, design approach and sense of time.

GS
How do you design your life through movement?

TC
I move in the gaps I can find in my day. Between running the studio and family time I have to be opportunistic in making time for exercise. When not in lockdown, I see a trainer with my dad and might have a hit of tennis with a friend. Right now I meditate in the morning, take walks solo or with the kids and anything extra I can do is a bonus.



GS
In the recent months how has the way you live, work and move changed.
TC
I guess everything became more complex and more simple in a way. Not moving far from home has presented its challenges — I live in a small house with my wife and two kids, so we are all very aware of space and shuffle around according to what's need to be done.




My trainer has been sending video workouts which I have been doing in the bedroom on a towel. I really value movement along with meditation and fresh air as a part of my day. Without this I feel like I would cease up, physically and mentally.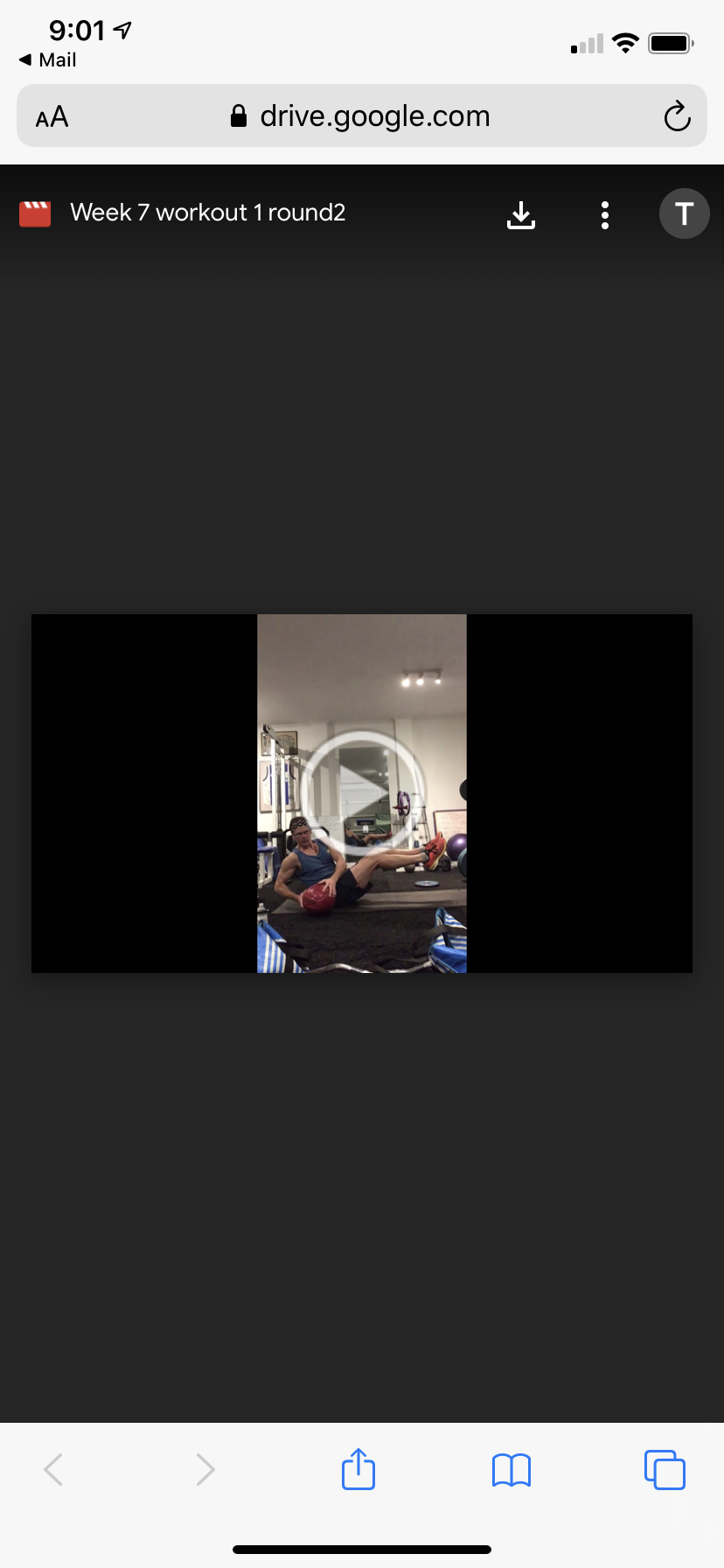 GS
How has your sense of time been affected?

TC
My son is like a little alarm clock, he comes running down the hall at 7.00am every morning so that's generally where the day starts, regardless of lockdown. I was used to a pretty regular nine-to-five work day, and working at home with all its moving parts has changed this. At the end of the day, it's just an adjustment, and I am super lucky to have work and be surrounded by my family.


GS
Did you battle with previously constructed habits, if so, what were they and what did you have to do about them.


TC
I have an up-and-out-the-door kind of personality and I had to curb that pretty quickly. And I'm used to moving fast, so I had to curb that too. This said, I have really enjoyed slowing down, and working from home has given me a new perspective on the work that I do and how I plan my day. Speaking with friends, I feel like there's a new kind of efficiency that comes out of a situation like this.




GS
The things you have been reading or listened to.
Can you share any takeaways that left an impact on you.
TC
I just completed The Science of Wellbeing, a short course on Course via Yale which I really enjoyed.
Moving into lockdown, I read an article about the curriculum and it sounded like an interesting thing to do through this time, so I enrolled. Over the 10 weeks I learnt a lot about how we function as human beings, and it got me back into meditation which I have been really enjoying.
GS
Can you describe your meditation/mindful practice?
TC

I learnt Transcendental Meditation about ten years ago when I lived in Sydney. I was about to get married, move cities and in the process of leaving a job. The brother of my boss was a meditation teacher so I took the course. The whole vibe struck me pretty hard, I read David Lynch's book Catching the Big Fish and I stuck with the program (20 minutes, twice a day) for about a year and felt fantastic. Since then I have meditated on and off, and can use the methods I learned in certain situations. As mentioned I picked this up again recently, and have been maintaining 20 minutes sessions each morning which has me feeling pretty good.
GS
Kids have a different way of being active and moving compared to adults. We tend to treat being active like a task or chore. How does having kids change your relationship to moving and being active? What can we learn from our kids when it comes to exercise?

TC
In all honesty, most activity in my life revolves around my kids — taking them to the park, to playgrounds, on walks and so on. My son loves riding on my shoulders so that some kind of weighted walk — or at least I tell myself that. Kids are super active and basically run everywhere, and want to be chased, which is fun. We are always making up games when we're out and about and I make a conscious effort in finding ways to make them see the world though a different lens.



GS
Through your observations as a designer, have you noticed new or different things. Has other, older ideas now had different meanings and purposes given to them.
TC
For me, walking and observation go hand in hand. Not moving far from home during isolation turned my focus inward, to my local environment and the streets around my house. I like walking down streets that I haven't walked down before, observing buildings and houses, thinking about the wild obscurity that exists within normality. I like thinking about taste and different personalities and questioning (or debugging) what I am observing.
GS
And has your relationship to design changed.
TC
My approach to work has had to adapt, but I don't think my relationship to design has necessarily changed. I'm spending extra time with books, watching more talks online and listening to more podcasts, but this just feels like a natural extension of what I would do ordinarily. Maybe there's just some extra absorption happening.
GS
The practice of moving - moving/meditation/working out - and the practice of being a designer - in your experience and personally, do they inform each other, do they share a relationship?

TC
Despite my best efforts to push thoughts away while meditating, often I will come out of a session with a new perspective on whatever is on my mind, be that design or other. I get a similar kick from wandering aimlessly. In essence both of these activities involve movement, one internally and the other externally. This said, I also have ideas in the shower, driving, reading a book etc, so it's probably just the way my mind wanders and connects in general.

GS
And with teaching, where are you at with that at the moment?

TC
I love teaching. It's super rewarding writing abstract briefs and watching different ways of seeing/ thinking manifest from week to week in the students. I often think about the kind of student that I was, and what I would have responded to in their position. It's nice to be able to give back in some way.

It's been interesting teaching online. It's a weird experience talking to your computer to deliver a lecture and you avoid the tangible aspect of looking through books, sketching out ideas and properly interacting with students and other teachers, however the ease of sharing screens and reviewing projects, references, websites, etc. has been great. It will be interesting if anything is carried back into the classroom from this experience.


GS
What will you keep with you from this time?
TC
Family time. We spend a lot of time together, but never as much as we have this year. It's most definitely presented its challenges, however it's been really fun and interesting and we are super super lucky. I'm looking forward to looking back on this time together.
Apps used on Apple iPhone 11

Health
Podcasts
Spotify
Instagram
Duolingo
Dropbox
Trello
Sonos

Apps used on Apple Watch Series 5

Activity
Breathe
Workout
Oblique Strategies